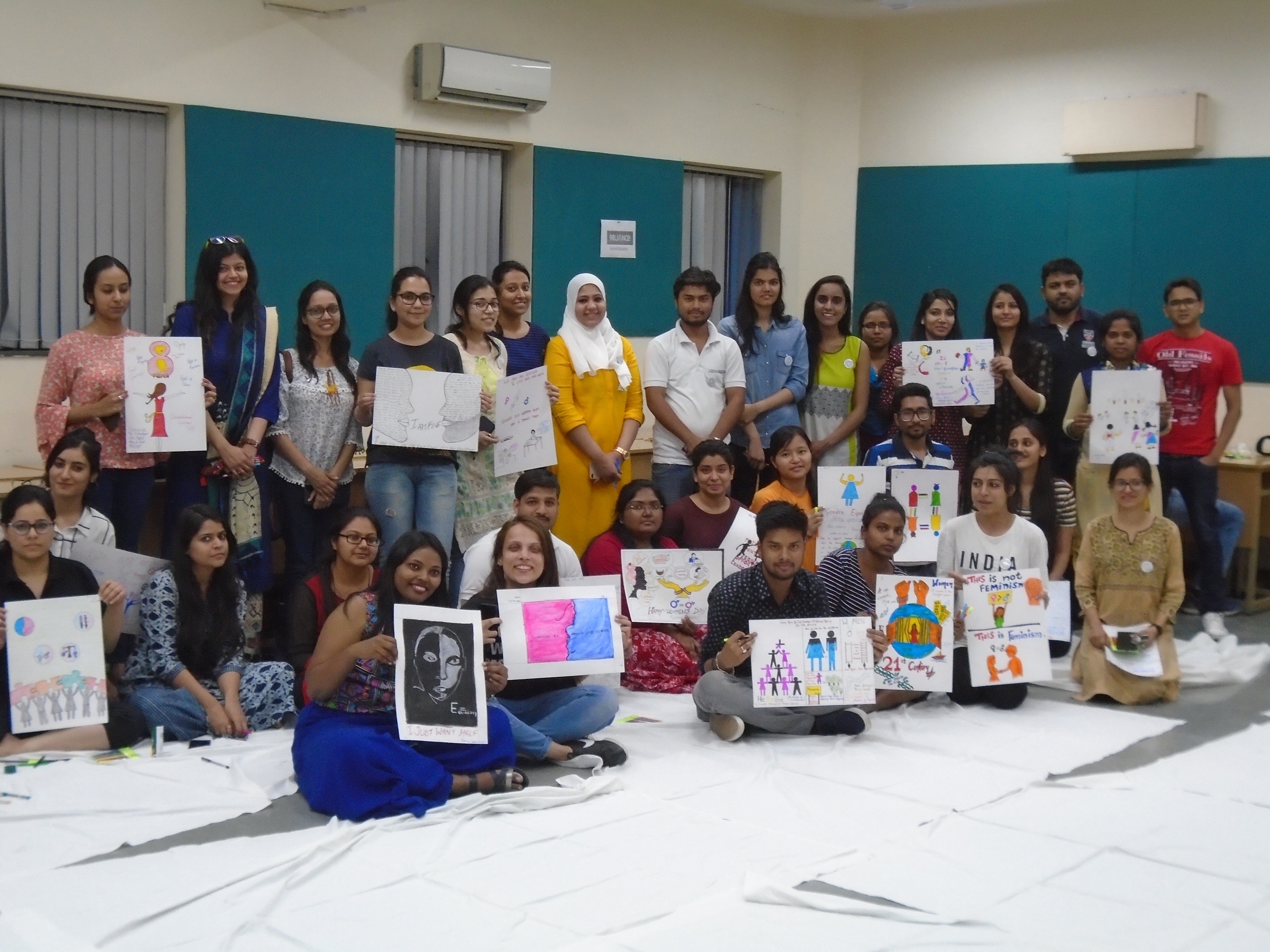 Press Release
In conjunction with celebrations for International Women's Day, IIHMR University has organized a week long 'gender week' at the campus which will culminate on 8 March with the International Women's Day.

The event brings together a range of activities like creative writing, drawing competition, film, and Nukkad Natak to name a few.  As many as 60 students took part in the creative writing and drawing competition which was held today. The participants were  given themes on women empowerment like – 'questions assumptions about women', 'challenge statement that limit women', 'always use inclusive language' and 'work to remove barriers to women's progress'. Two panels of judges comprising of 4 members each will judge the participants.
In the next 2 days, activities like 'T-Tags' and a 'Nukkad Natak' will be performed at the campus. The 'gender Champions' will tag themselves with slogan of 'I for we' and 'We for each Other' giving a strong message gender equality. In a step to promote gender equality scheme, IIHMR-U has created teams of "Gender Champions" comprising of a pair of students and a faculty member. The aim is to spread general awareness on gender sensitization and equality. The week long activities will end with a Street Play 'Aaina' which will be presented by the students on 8 March.