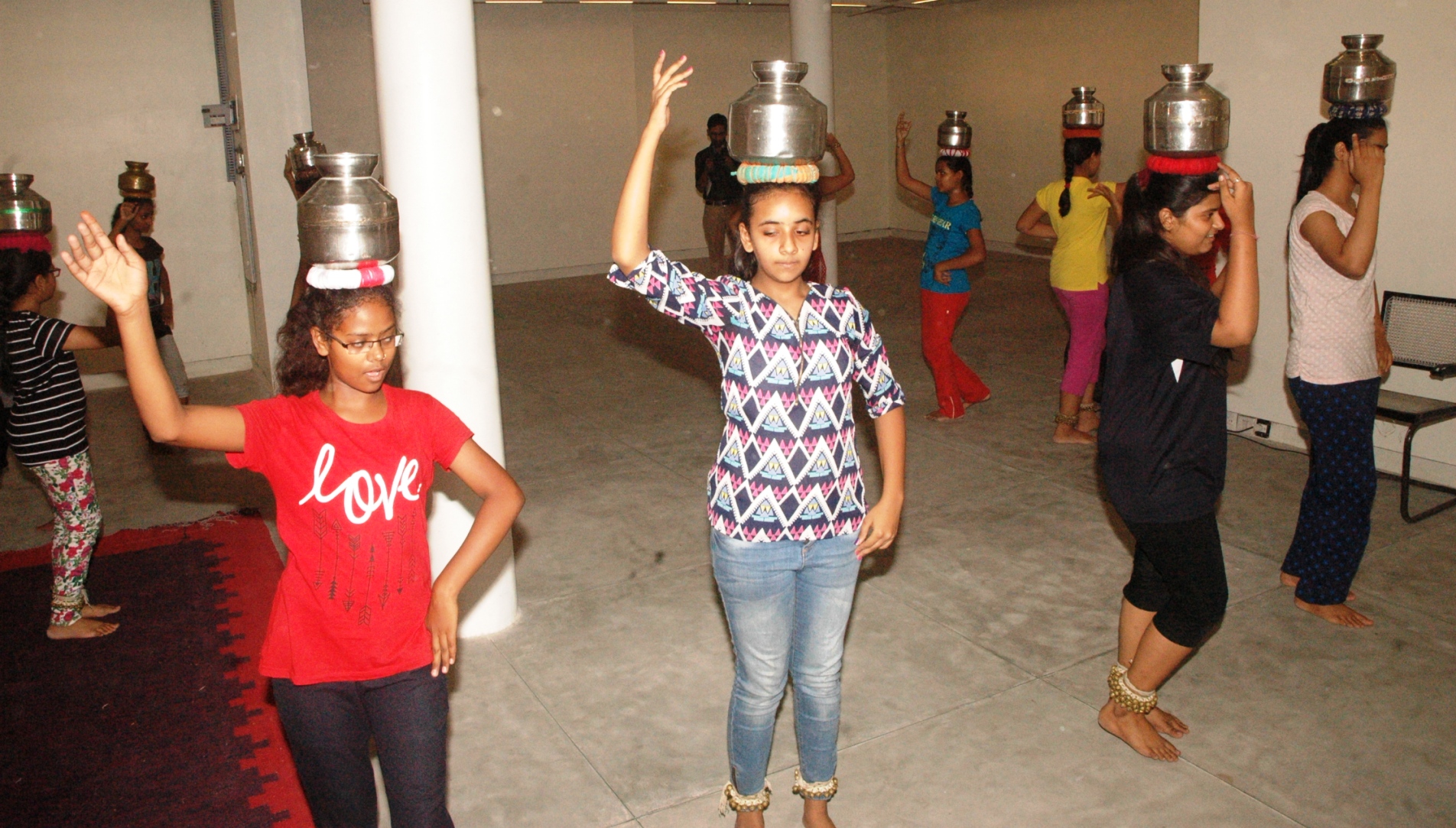 Press Release
Junior Summer Programme at JKK
Jaipur, 9 June: As the ongoing month long Junior Summer Programme of Jawahar Kala Kendra is coming towards an end, the trainers and mentors of different workshops are preparing the students for its closing ceremony. The closing ceremony will witness performances by the trainees of the camp.
Creative Movement Arts, Folk Dance & Music, Western Stings and The Sound Of Music are training children and young adults in vivid music and dance forms. Around 40 students are participating in each workshop.
Creative Movement Arts workshop aims to train in contemporary dance techniques and improvisations. The workshop is being conducted by Kamakshi Saxena who is a trained dancer from Alvin Ailey American Dance Theater, New York and currently based in Jaipur. "The children are preparing for a 20 minutes long contemporary dance show based on a little girl's dream. The girl is fascinated with her dolls and imagines them dancing in her dreams. This act will be performed by the children," explained Kamakshi.
According to Kamakshi, contemporary dance is an exploration in itself. Students are also being observed according to their body movements before designing dance steps to bring the best out of them. She further informed that students are given strength building exercises to improve the agility and suppleness in their body during performance.
The Sound of Music workshop is training the participants in traditional percussion instruments like Khartaal, Morchang, Nagada and Dholak. The workshop is conducted by two Rajasthani folk singers, Gopal Singh Khinchi and Bhungar Khan. The latter is a Ustad Bismillah Khan Yuwa Award winner from Barmer and is training participants in Khartaal and Jugalbandi.
Another attractive workshop is Folk Dance and Music which is being conducted by Dr. Roopsingh Shekhawat to train children in Rajasthani folk dances and music. Children are getting skilfully trained in Ghoomar, Terah Taal, Chari Dance and Manzira playing. Around 40 students are practising for these dance on Rajasthani folk music like Chirmi and Chaumasa songs.