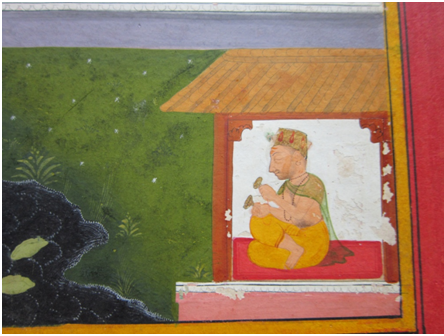 Press Release 
Jaipur, 25 November: The upcoming Jaipur Art Summit will witness a number of discussions and contemporary art talks by renowned artistes like Mr. Ayush Kasliwal, Mr. Ashok Mishra, Mr. John Stratton Hawley, among others. The event is scheduled to be held from 7 December to 11 December at Ravindra Manch in Jaipur.
On 7 December, an art talk on 'The Maker's Perspective – Art, Craft and Design' by renowned artist, Mr. Ayush Kasliwal from Jaipur will be presented. It will be done jointly with Mr. Swaroop Biswas from Mumbai and Mr. Himmat Shah from Jaipur.
On 8 December, there will be a discussion on 'Scope of Visual Art to promote mental health with special reference to India' by Dr Debasis Bhattacharya and Mr. Arindam Das from Kolkata. On topic 'Challenges & Opportunities in Art Film Making in India' will be a discussion jointly with Film Writer & Director, Mr. Ashok Mishra from Mumbai and Mr. Tushar Waghela from Durg.
On 9 December, an art talk on 'The Blind Poet Seen: Surdas in Mewar Paintings' will be given by Dr. John Stratton Hawley from Barnard College, Columbia University, USA. Founder Director of Museum of Goa, Dr. Subodh Kerkar will be presenting an art talk on 'From Palate to Pallette, Indian cuisine can be an art' on the same day.
On 10 December, a discussion on 'Intervention of Folk & Tribal Arts Forms in Visual Arts & Design within modern & contemporary context' will be organized. The discussion will jointly be held with Dr Rekha K Rana from Mumbai and Dr Ashrafi Bhagat from Chennai.
On the last day of the summit — 11 December, an art talk on 'Visual Art Appeal and Unexplored Facts for Mind, Body & Soul' will be given by Dr Bharti Sharma from New Delhi. Ms. Sharma is a color and healing therapist.