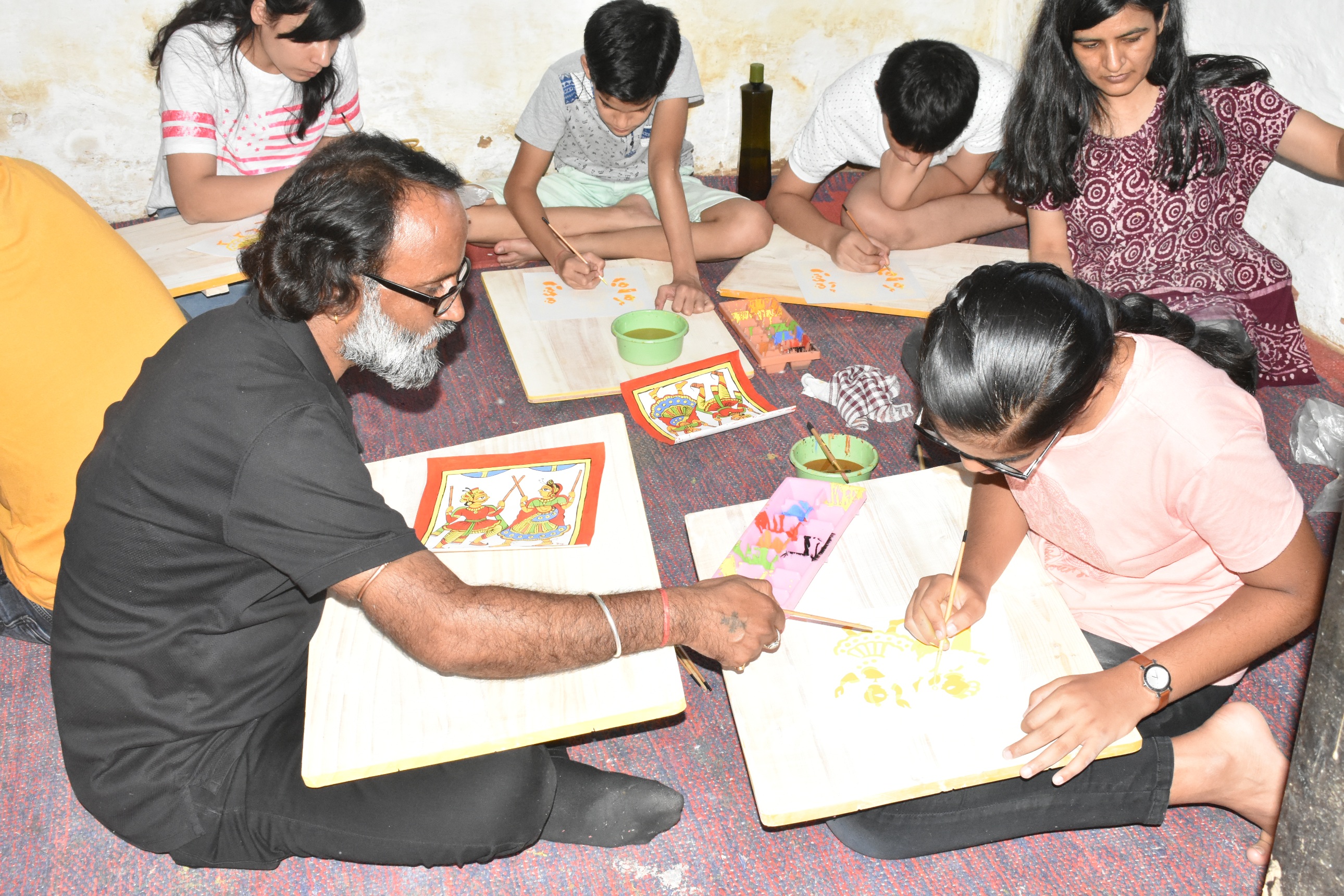 Press Release
The 10-day Lokrang is proving to be helpful for children and adults in enhancing artistic creativity. Along with folk dances, workshops of Phad paintings, paper making, Kishangarh painting style and terracotta pots are being organized at Shilpgram. Workshops are free for everyone. Moreover, the materials for the workshops are also being provided by JKK. These workshops are being held between 12 to 5 pm at JKK's Shilpgram.

Additional Director General (Technical), JKK, Furqan Khan informed that the paper making workshop is important in terms of environmental protection and will also help in saving trees.

Children are participating enthusiastically in Phad painting workshop:
Children are very keenly participating in the Phad painting workshop being held at Shilpagram. Children are practicing on paper sheets using natural colours. This workshop is being conducted by the national level awardee artist, Kalyan Joshi of Bhilwara. Mr. Joshi informed that traditional paintings based on the life of folk deities Devnarayan and Pabuji and their valor stories are called Phad paintings in the Bhilwara region of Rajasthan. They are made on cotton cloths which are 18 to 20 feet in length. According to Joshi, Devadarayan's Phad painting depicts 'green horse' and 'snake', while Pabuji's Phad painting depict 'black colored horse' and 'spear'. Colours like green, blue, brown, red, yellow and black are used in this type of painting.

Children are showing curiosity for paper making
The paper making workshop is being organized by Mirza Akbar Baig Kagji of Chittorgarh. They are teaching participants how to grind old paper clippings after melting them in water for a few hours. Many children are trying their hand at paper making during this workshop.

Along with these workshops, terracotta pot making and Kishangarh style painting workshops are also being held at JKK.