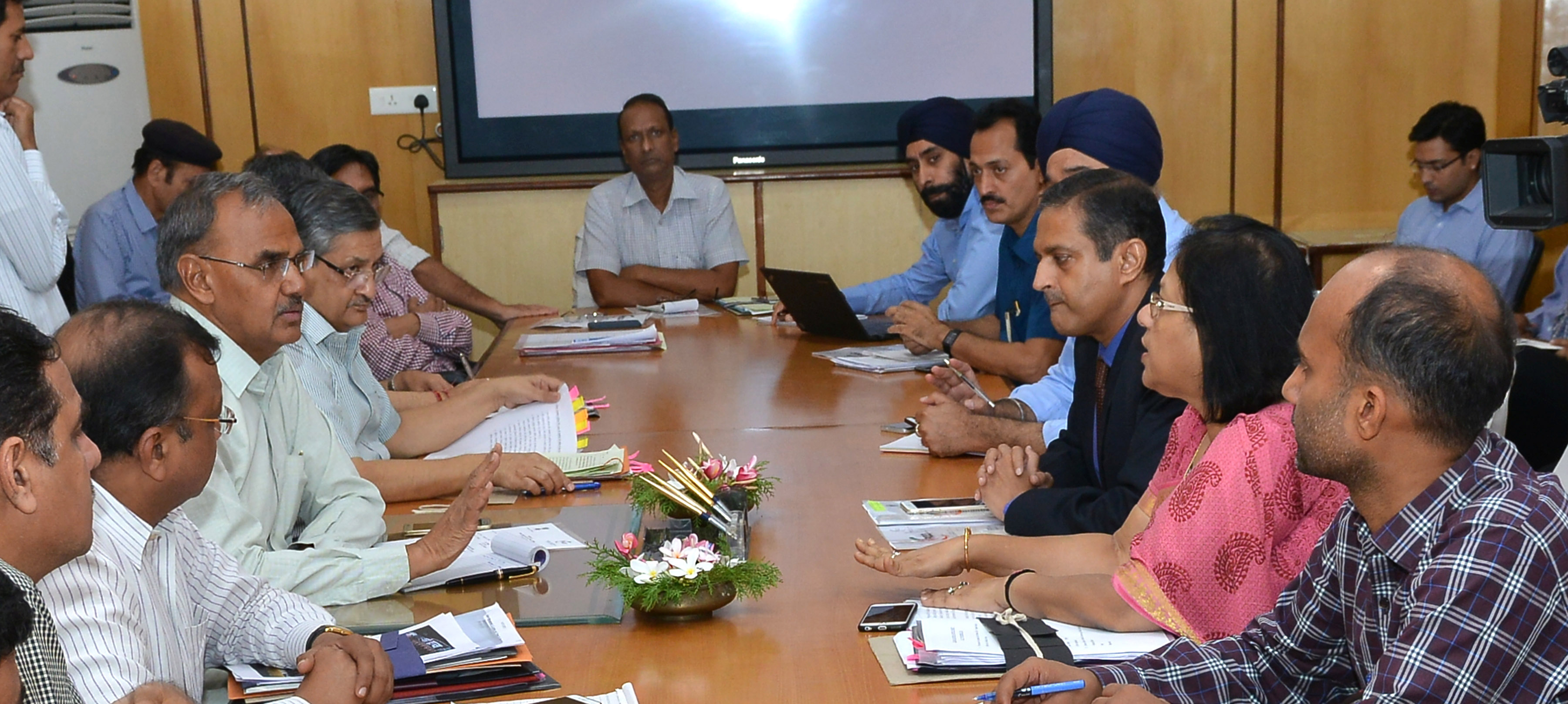 'Global Rajasthan Agritech Meet 2016' (GRAM)
Jaipur, 10 October: The Chief Secretary, Government of Rajasthan, Mr. OP Meena took a review meeting today at Secretariat for the preparations of the upcoming 'Global Rajasthan Agritech Meet 2016' (GRAM) in November in Jaipur. He gave necessary directions to the in-charges of the various committees for successfully organizing the meet.
Mr. Meena instructed to ensure the food and transportation arrangements for the farmers coming from remote areas to participate in the event. He also gave directions to invite renowned experts from the agriculture and allied sector for knowledge sharing sessions. The study materials for the farmers should be simple in a language used daily.
Principal Secretary Agriculture, Ms. Neelkamal Darbari informed that 900 buses will be arranged to bring farmers to this mega event over the three days. Three special trains, called 'GRAM Express' will be ferrying the farmers as well for the event. The Chief Secretary gave necessary orders to the transport committee coordinator in this regard. Ms. Darbari further informed that during GRAM, through 'Kisan Gosthis' and the exhibition farmers will be familiarised with the latest techniques in agriculture.
Earlier, a detailed presentation was given by Federation of Indian Chambers of Commerce & Industry (FICCI). Apart from the coordinators of the concerned committees, various other senior officials also attended the meeting.