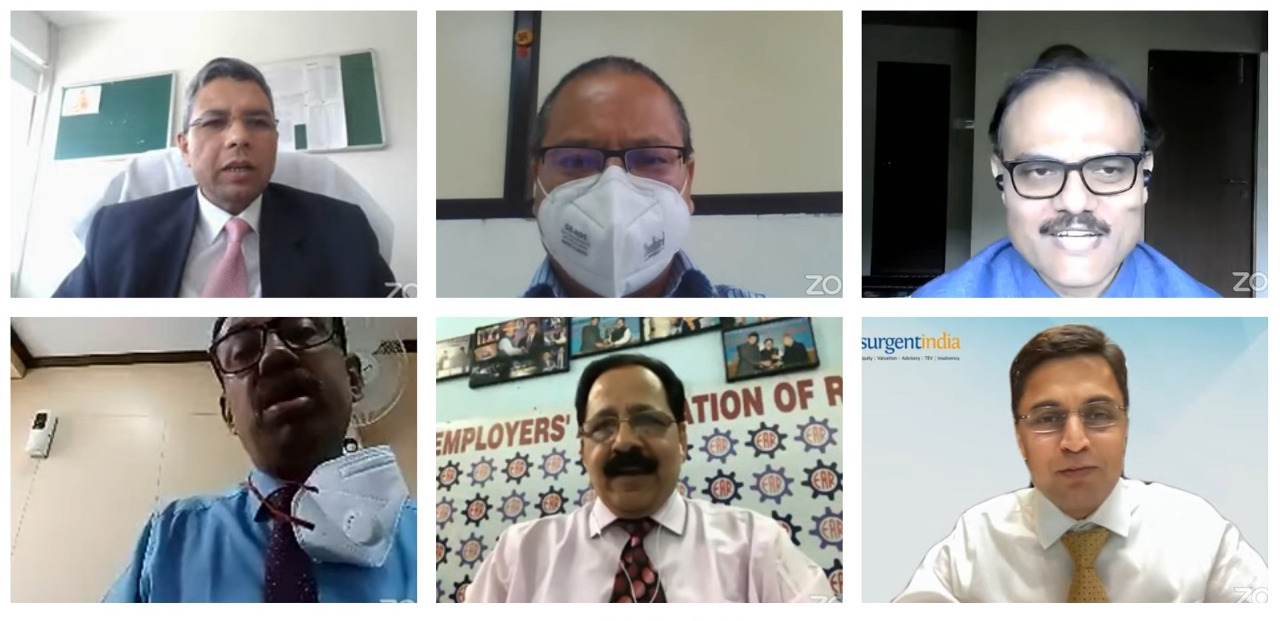 Press Release
Studies have shown that MSMEs along with other sectors are driving the growth trajectory of the country. Banks need to consider this positive outlook of MSMEs. They have surplus funds parked with the RBI as a part of the reverse repo operation. The surplus funds of the banks and the MSMEs requirement for funds can come together so that both can profit and help the country's GDP growth. MSMEs registered with the TReDS scheme can also benefit from the bill discount facility. Banks, corporate buyers and MSME sellers can all benefit if they operate through TReDS. This was informed by General Manager – Financial, Inclusion and Development Department Reserve Bank of India, Dr Mukesh Kumar. He was addressing the webinar on MSME Financing organised by FICCI Rajasthan State Council. The webinar was moderated by Managing Director, Resurgent India Limited, Mr Jyoti Prakash Gadia.
General Manager, SIDBI, Mr Balbir Singh said that as far as the restructuring of an MSME is concerned, MSME needs to give a clear picture of what has happened with the unit. Banks are proactive at their level and do not just go by the paper. They see the history of the unit, what has impacted it and get a holistic view of the business. Only then does the bank reach a logical conclusion. Every genuine reason is taken care of financially.
Head, BSE-SME & Start-up, Mr Ajay Thakur said that MSMEs need to have a proper balance between debt and equity. They need to dilute their equity and get listed. Promoters can raise their funds from the stock market through the SME platform. Equity funding does not need to be serviced every month. Getting listed will provide the promoter with regular intervals of funds, offer exposure and visibility to the MSME and transform the company.
Head – SME (Rajasthan), State Bank of India, Mr. S. Vijay Kumar said that the pandemic has brought a shift in the mindset of the bankers who have changed their thought process. They have started realising the importance of SMEs. Increased levels of NPA have slowly started to come down as businesses resume operation. Project viability needs to be professionally studied and not be based on word of mouth. Many SMEs are still hesitating to avail restructuring. People need to be made to understand the opportunity for restructuring should be availed as the future is uncertain.

Chairman, FICCI Rajasthan Sub-Committee on MSME & President, The Employers Association of Rajasthan, Mr N K Jain said that MSME credit cards should be issued so that companies can fulfil their urgent need for funding quickly.