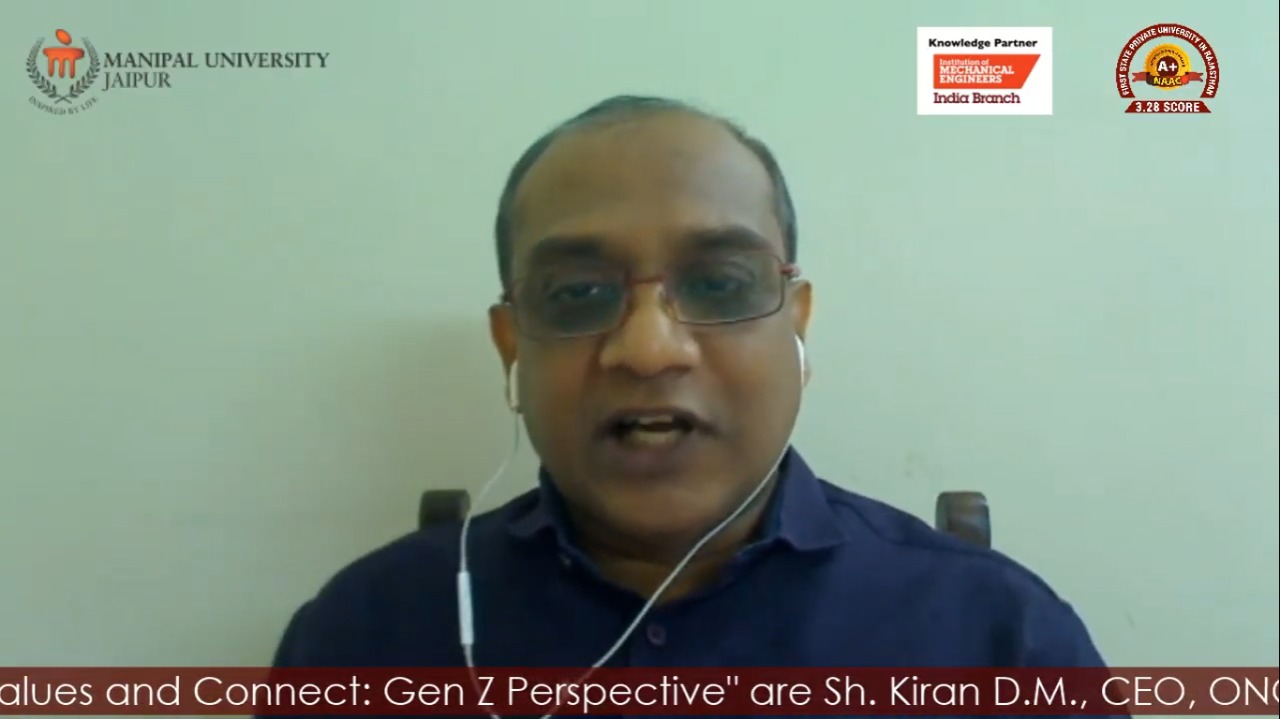 Press Release
In the fourth episode of the webinar series "Education for Generation Z" of Manipal University, Jaipur, Sridhar Venkat, CEO of Akshayapatra Foundation said that attitude should be the attitude in order to be happy. ONGC foundation CEO Kiran DM highlighted that bring smile on other face before you smile for a better a society. He also elaborated upon the fact that culture is the only difference between man and animal and to educate the new generation in their style is very crucial. Gen Z is inclusive and demands variety and excellence.
Sridhar said that our culture has been spreading the message of Seva and believes in Vasudahiv Kutumbakam. He added that civilizations have been seeking bliss for centuries and our culture taught the world that there is eternal joy in identifying ourselves by knowing the soul and serving society. MUJ president Prof. G.K. Prabhu explained how the Manipal family is benefiting the local people with modern knowledge. He highlighted about the societal connect programs of MUJ. DD National's well-known anchor Prof. Puneet Sharma conducted the program along with Dr. Nitu Bhatnagar, Deputy Registrar, Academics, MUJ.
Speaking on the topic "Society, Values and Connect: Generation Z Perspective", Former president of the well-known social organization 'Youth for Sewa' Mr. Kiran said that culture and values once accomplished, should never be compromised.
Mr. Kiran has spent nearly 25 years in industry and social work, in several positions. He has also held management responsibilities in several companies. At the same time, Sridhar Venkat has 30 years of experience. He has served in several multinational companies including Philips, ABB and Webex Communications.