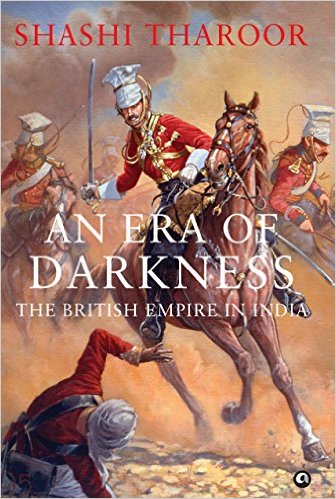 Curtain Raiser Press Release
Sachin Pilot in conversation with Shashi Tharoor
Rajmata Padmini Devi and H.M. Bangur to also be present
Jaipur, 26 November:  The much lauded recent book of Lok Sabha MP, Dr. Shashi Tharoor – "An Era of Darkness: The British Empire in India" will be released in the Pink City on Tuesday (29 November).Mr. Sachin Pilot will be in conversation with Dr. Tharoor.
Rajmata Padmini Devi of Jaipur and Industrialist, H.M. Bangur will also be present on the occasion.
The event is an initiative of Prabha Khaitan Foundation in association with We Care and Raghu Sinha Mala Mathur Charity Trust and Hotel Hilton as the venue partner.
About the Book: In this explosive book, bestselling author Shashi Tharoor reveals with acuity, impeccable research, and trademark wit, just how disastrous British rule was for India. Besides examining the many ways in which the colonizers exploited India, ranging from the drain of national resources to Britain, the destruction of the Indian textile, steel-making and shipping industries, and the negative transformation of agriculture, he demolishes the arguments of Western and Indian apologists for Empire on the supposed benefits of British rule, including democracy and political freedom, the rule of law, and the railways. The few unarguable benefits—the English language, tea, and cricket—were never actually intended for the benefit of the colonized but introduced to serve the interests of the colonizers. Brilliantly narrated and passionately argued, An Era of Darkness will serve to correct many misconceptions about one of the most contested periods of Indian history.