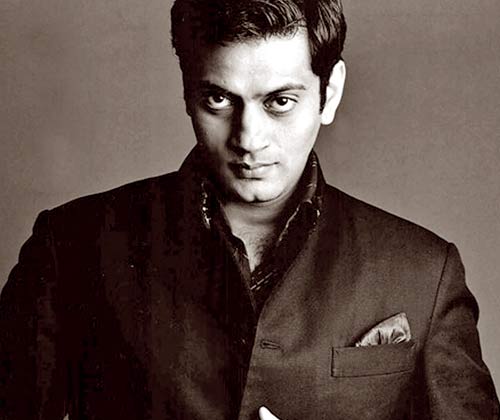 Curtain Raiser Press Release
Rajasthan Heritage Week 2016
Beauty of Khadi to get a fillip
Curtain Raiser Show at Jaipur Railway Station on 30 November
Jaipur, 25 November: The forthcoming Rajasthan Heritage Week ('Handmade in Rajasthan') will be a unique endeavour to revive the traditional handmade textiles and the beauty of Khadi. The 5 day fashion extravaganza is being organized jointly from 30 November at Hotel Diggi Palace by Khadi Board, Government of Rajasthan and Prasad Bidapa Associates.
A curtain raiser show will be held at Jaipur City Railway Station on 30 November. It will be followed by the inauguration of the vastly-expanded Craft Pavilion at Hotel Diggi Palace by Chief Minister of Rajasthan, Ms. Vasundhara Raje. Over 50 young designers and craft persons will be featured at the craft pavilion. Similarly, 11 master weavers and designers will be featured at the Albert Hall Museum fashion shows.
This year 8 Jaipur based designers – Swati Ubroi, Himmat Singh, Vidhi Singhania, Rajneeral Babutta, Rohit Kamra, Paridhi Jaipuria, Ayush Kasliwal and Puja Arya will showcase Khadi ensembles developed in Rajasthan. Other top designers across the country participating in the event are Raghavendra Rathore, Rimzim Dadu, Puja Arya, Ajai Vir Singh, Samant Chauhan, Rajesh Pratap Singh, Urvashi Kaur from Delhi; Ajay Kumar, Tara Aslam from Bangalore; Little Shilpa, Rohit Bal, Nivedta Saboo from Mumbai and Sunaina Sood from Hyderabad.
Curated by Mayank Singh Kaul, a special tribute to the saree day featuring national award winning weavers will be held at the Albert Hall Museum on 2 December. These include artisans like Ram Kishore Derewala, Mr. Abdul Majeed, among others and designers like – Pavitra Muddaya and Manish Saksena from Bangalore; Rohit Kamra and Rajneeral Babutta from Jaipur. Fashion Shows will be held on December 1 and 3 at Hotel Diggi Palace.
Rajasthan Heritage Week is an annual affair launched in 2015 for the promotion of Rajasthan's traditional textiles and crafts by engaging leading national and international designers to work with State's weavers. The event aims to create increased employment, success and a better quality of life for the artisans of the State. The event will showcase richly handcrafted and traditionally designs integrated with a blend of traditional textiles through modern appeal and techniques.