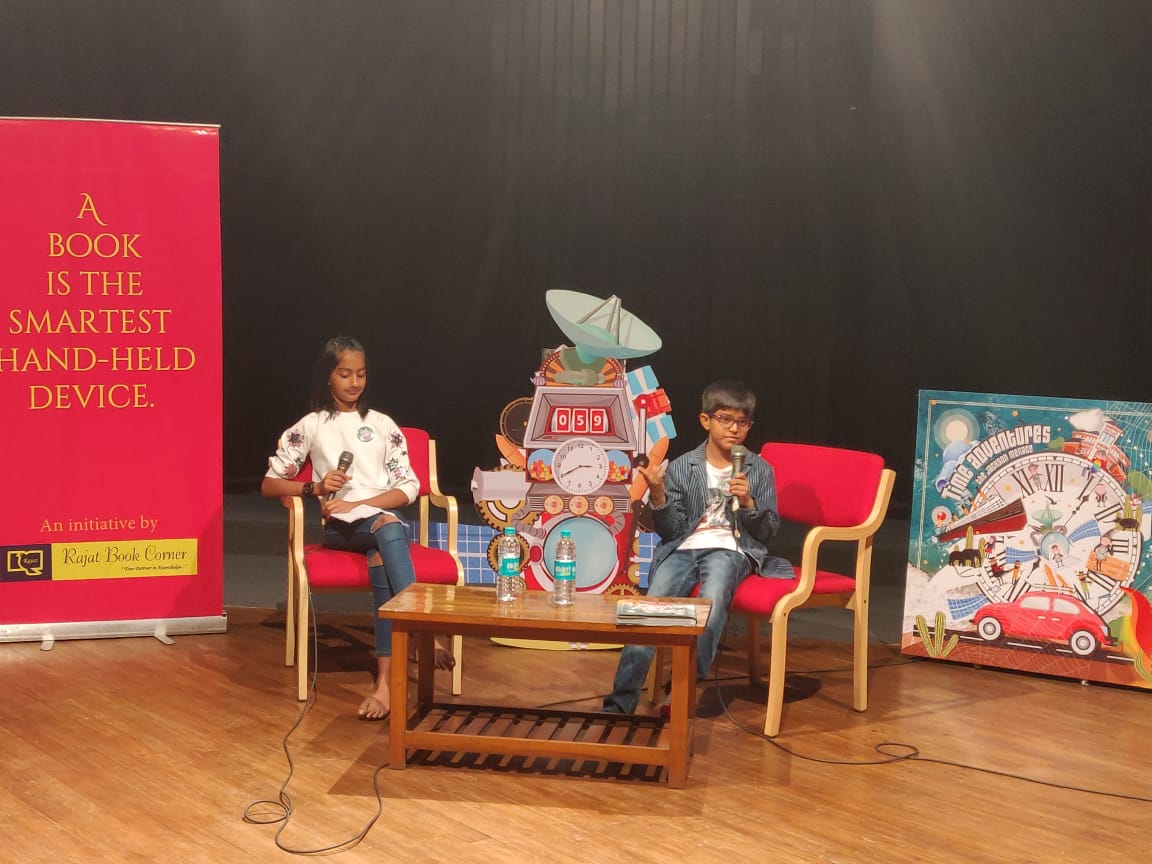 Press Release
 A one of its kind literary panel discussion of and by children was held at the Jawahar Kala Kendra (JKK). Present in the discussion was Jaipur's youngest published author, Anay Saxena (7 years) in conversation with Aarna Vadhera (10 years).
Talking about his book, Anay shared that he wrote the book – 'Time Adventures- The Jackson Menace' at the age of 7. He explained that it revolves around a person who invents a time machine to help his mother and to fix some tragedies. He also added that the inspiration for the book was drawn from his interest in science and that someday he aspires to become a successful scientist.
The session was a delightful insight into the perception of children about how they see the world. It was a delightful mix of innocence and tender wisdom rooted in children. Both, Anay and Aarna also talked about their interests like hobbies, favourite school subjects and other books.
After the session, fun-filled activities like colouring competition and puzzle activities were also organised for the children. They were also handed over the participation certificates.
It is to be noted that the event was organised by the Rajat Book Corner in collaboration with JKK.