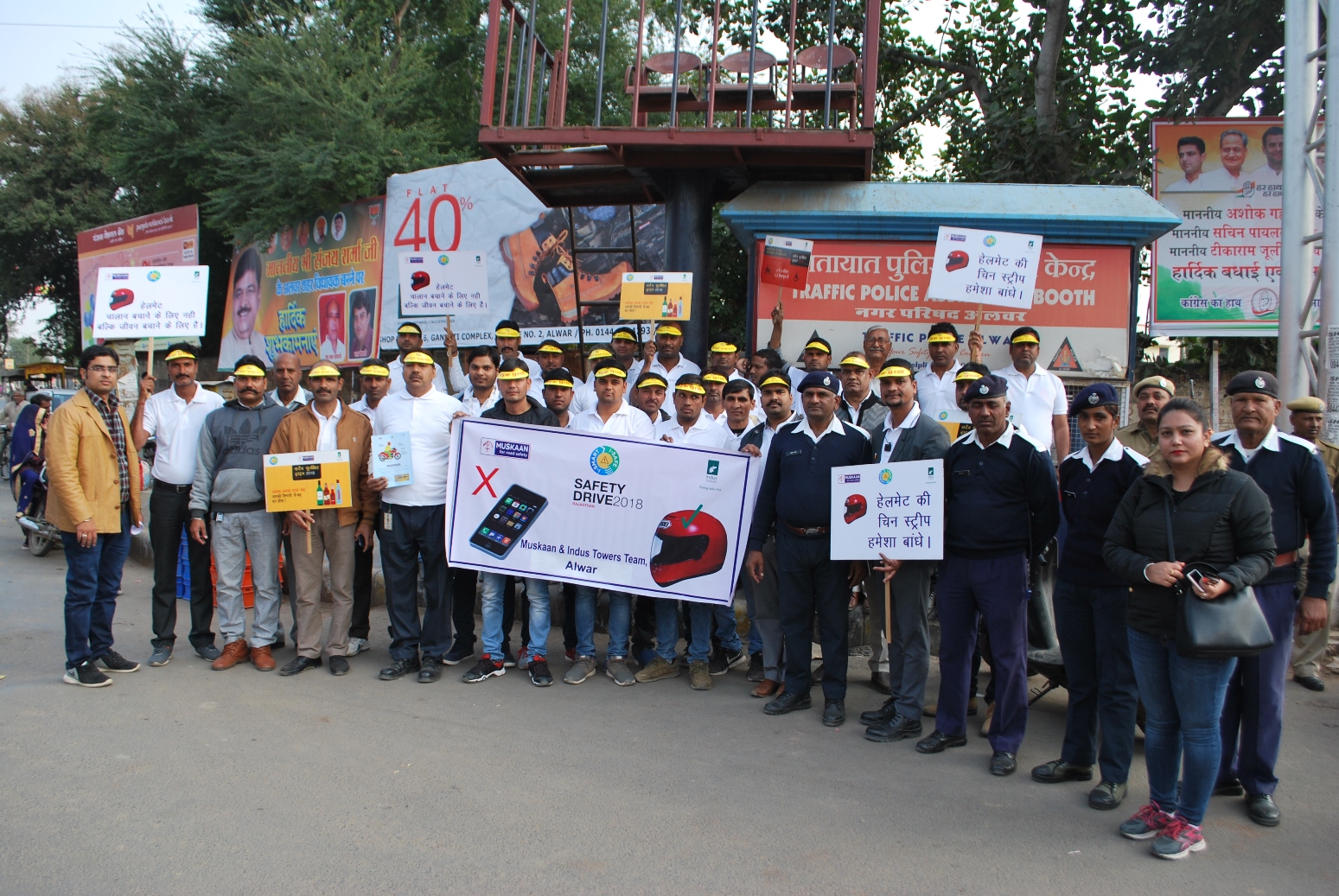 Press Release
 A road safety drive was undertaken in all the 33 districts of Rajasthan by Muskaan, a Jaipur-based Foundation for Road Safety. The objective was to build road safety volunteers in major cities of Rajasthan and to give an impetus to safety on roads. It is to be noted that the 33 districts include those 7 divisional head quarters too that have high incidence of fatality adding to almost 50 % of fatality in the State as per the reports of the Rajasthan Transport Department. This was informed by the Projects Director of Muskaan, Ms. Neha Khullar.
Ms. Khullar further said that keeping in mind the increasing rate of fatal accidents, the organization worked in collaboration with the Police and Indus Towers Ltd all over the State. A three hour workshop was followed by on road campaigns with the trained volunteers. The 800 volunteers who worked all over the State were the employees of Indus Towers Ltd. The interactive workshops emphasized importance of helmets to save fatal head injuries, safety of seat belt, fatal factors like speeding, drunk driving, not following traffic rules, a brief knowledge of punishments in the amended Motor vehicle act and the physical and financial impact of accident.  The volunteers were also made aware of the Good Samaritan law that protects those who help accident victims.
In the second phase, the trained volunteers conducted an on road campaign on important crossings of the city with the help of city police. Banners, posters and interpersonal communications were used to explain the necessity of helmets and seat belts. The methodologies used by them were discussions, real life stories, short videos, films and games to ensure full attention.