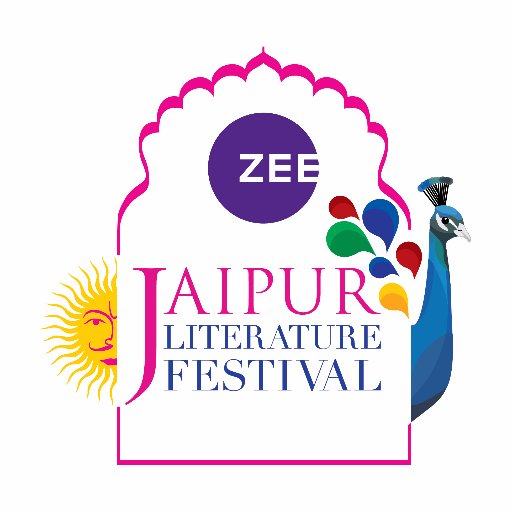 Press Release
Media and journalistic practices take the stage at the 11th ZEE Jaipur Literature Festival as ace journalists from India and across the world, including the likes of Adrian Levy, Azeem Ibrahim, Carlo Pizzati, FalguniBansal, Jeffrey Gettleman, Justin Rowlatt, L.P. Pant, Michael Rezendes, Peter Bergen, Praveen Swami, Rajendra Bora, Salil Tripathi, Subhash Chandra, Sudhir Chaudhary, Suki Kim, Victor Mallet, Vinod Bhardwaj and Yash Goyal  gather to discuss the workings of journalistic and media writing.
While sessions like On Balance: Journalistic Objectivity, Rajasthan: BadalteMahaul Mein Media talk of issues closer to home; The Frontline Club, Spotlight: The Hunt for Truth, Among the Insurgents, Across Barbed Wires and Undercover in North Korea: Facts and Fictions bring stories of media from across the world to the ZEE Jaipur Literature Festival.
From the award-winning investigative stories blowing the cover on sexual abuse in the Catholic Church by The Boston Globe's Spotlight team to the only writer to have ever gone under cover in North Korea, from the dangers involved in reporting live at the frontline during wars to discussions with leading Indian media personalities, the programme at the 11th edition of ZEE Jaipur Literature Festival 2018 is rich with options for those who wish to get a firsthand knowledge of journalistic and reportage writing. Join some of the top media experts, columnists, editors and reporters as they come together to share their stories.
Spotlight: The Hunt for Truth brings forth the renowned Portuguese-American journalist Michael Rezendes who is a Pulitzer Prize award-winner for his investigative work as a member of The Boston Globe's legendary Spotlight Team in conversation with Sreenivasan Jain where he speaks of the power of traditional and local reporting, the values, veracity and commitment required for investigative journalism as well as the changing definitions of news in the current media landscape.
In Undercover in North Korea: Facts and Fictions, Suki Kim, the South Korean author of the award-winning novel The Interpreter and the bestselling Without You There Is No Us: My Time with the Sons of North Korea's Elite, speaks of her six-month undercover investigation embedded within North Korea in conversation with Michael Breen author of The New Koreans: The Story of a Nation, and talks of her rare encounter with the world's most dangerous and unknowable country and of the privileged young men she calls 'soldiers and slaves'.
The Frontline Club is a compelling session where Adrian Levy, Carlo Pizzati, Jeffrey Gettleman, Peter Bergen and Suki Kim in conversation with SuhasiniHaidar talk about how Hollywood has long glamourised the war journalist as a hard drinking chancer, taking extreme risks to get the big Pulitzer-winning front page spread. Witness some of the world's most celebrated foreign correspondents lift the lid on one of the dangerous jobs in journalism, parsing myth from reality.
In Among the Insurgents with Cathy Scott-Clark, Michael Vatikiotis and Peter Bergen are in conversation with Charlie English as they discuss how in this age of terrorism and insurgency, it has never been more important to report accurately on the actions of those who take up arms against established governments. At the same time, never have journalists been in greater danger doing so, and how exactly does one report on resistance fighters who do this without acting as amplifiers for terrorists? The panel, who have studied and spent time with insurgent groups, give their perspective on the practical and moral conundrums of covering insurgencies.
Manhunt: Pakistan and the Search for Bin Laden withAdrian Levy, Cathy Scott-Clark, Peter Bergen and T.C.A. Raghavan in conversation with SuhasiniHaidarunpacks the extraordinary inside story of Osama bin Laden and Al Qaeda in the years after 9/11. Following the attacks on the Twin Towers, bin Laden, the most wanted man in the world, eluded intelligence services and Special Forces units for almost a decade. Using remarkable, first-person testimony from his family and closest military aides, this session chronicles an astonishing tale of evasion, collusion and isolation by bringing together three of the world's greatest experts on Bin Laden: Peter Bergen, author of Manhunt, who met and interviewed the man and later was the only journalist to gain access to bin Laden's Abbottabad compound before the Pakistani government demolished it. In conversation with him are Adrian Levy and Cathy Scott-Clark, authors of The Exile, a landmark work of investigation and reportage and essential reading for anyone concerned with history, security and future relations with the Islamic world.
Moving closer to home, Rajasthan: BadalteMahaul Mein Media with FalguniBansal, L.P. Pant, Rajendra Bora, Vinod Bhardwaj and Yash Goyal discuss how the media in Rajasthan have always balanced a local and regional approach with a larger understanding of national and international issues. Rajasthan is India's largest state in terms of size with an area that comprises approximately 10 percent of India's landmass and borders with Pakistani Punjab and Sindh. The rich culture and vibrant tourism, the mix of cosmopolitan and traditional culture and the inhospitable terrain and remote rural populations are all a part of its living reality. A key session with Rajasthani media on the social, economic and political issues they report upon, across print and digital, television and radio channels.
Around the world, the media is seeking a balance between neutrality, objectivity, commitment and the search for truth. How does a post-truth era seek perspective and equivalence then? Is inherent bias inevitable? Can the media ever be truly impartial or is it only possible to 'obtain the best attainable version of the truth'? On Balance: Journalistic Objectivity features Aditi MaheshwariGoyal, Rajeev Punnoli, SudhirChaudhary and Vineet Kumar in conversation with ShomaChaudhury, a crucial session with journalists and editors across ideologies on the search for balance.
Join celebrated and award-winning journalists including several Pulitzer Prize recipients and winners of the RamnathGoenka Award among other, at the 11th ZEE Jaipur Literature Festival 2018 where journalism will be in the 'spotlight'.
~~ ENDS ~~
 About the ZEE Jaipur Literature Festival 2018
Described as the 'greatest literary show on Earth' and the 'Kumbh of literature', the ZEE Jaipur Literature Festival is a sumptuous feast of ideas.
The past decade has seen it transform into a global literary phenomenon having hosted nearly 2000 speakers and welcoming over a million booklovers from across India and the globe.
The Festival's core values remain unchanged; to serve as a democratic, non-aligned platform offering free and fair access.
Every year the Festival brings together a diverse mix of the world's greatest writers, thinkers, humanitarians, politicians, business leaders, sports people and entertainers on one stage to champion the freedom to express and engage in thoughtful debate and dialogue.
Writers and Festival Directors Namita Gokhale and William Dalrymple invite speakers to take part in the five-day programme set against the backdrop of Rajasthan's stunning cultural heritage and the Diggi Palace in the state capital Jaipur.
The Festival showcases a range of voices from India and abroad.
Past speakers have ranged from Nobel Laureates J.M. Coetzee, OrhanPamuk and Wole Soyinka, Man Booker Prize winners Ian McEwan, Margaret Atwood and Paul Beatty, SahityaAkademi winners GirishKarnad, Gulzar, JavedAkhtar, M.T. Vasudevan Nair as well as the late Mahasweta Devi and U.R. Ananthamurthy along with literary superstars including Amish Tripathi, Chimamanda Ngozi Adichie and Vikram Seth. An annual event that goes beyond literature, the Festival has also hosted AmartyaSen, Amitabh Bachchan, the late A.P.J. Abdul Kalam, His Holiness the 14th Dalai Lama, Oprah Winfrey, Stephen Fry and Thomas Piketty.
The ZEE Jaipur Literature Festival is a flagship event of Teamwork Arts, which produces it along with over 25 highly acclaimed performing arts, visual arts and literary festivals across more than 40 cities globally.
In 2014, the Festival spread its wings beyond the borders of India with an annual summer event in London. In 2015, it headed across the pond to Boulder, Colorado where it hosts a similar event every September.
Website: www.jaipurliteraturefestival.org
About Teamwork Arts
For over 25 years, Teamwork Arts has taken India to the world and brought the world to India.
In countries such as Australia, Canada, Egypt, France, Germany, Hong Kong, Italy, Israel, Korea, Singapore, South Africa, Spain, UK and USA, Teamwork produces over 25 highly acclaimed performing arts, visual arts and literary festivals across more than 40 cities.
Teamwork Arts produces one of the world's largest literary gatherings, the annual ZEE Jaipur Literature Festival, the Ishara International Puppet Festival and the annual Mahindra Excellence in Theatre Awards (META) and Festival in New Delhi, international festivals Shared History in South Africa, Eye on India in the United States of America, India by the Bay in Hong Kong, Confluence – Festival of India in Australia,  India@70 2017: Year of Culture in the United Kingdom, and many more.
Website: www.teamworkarts.com