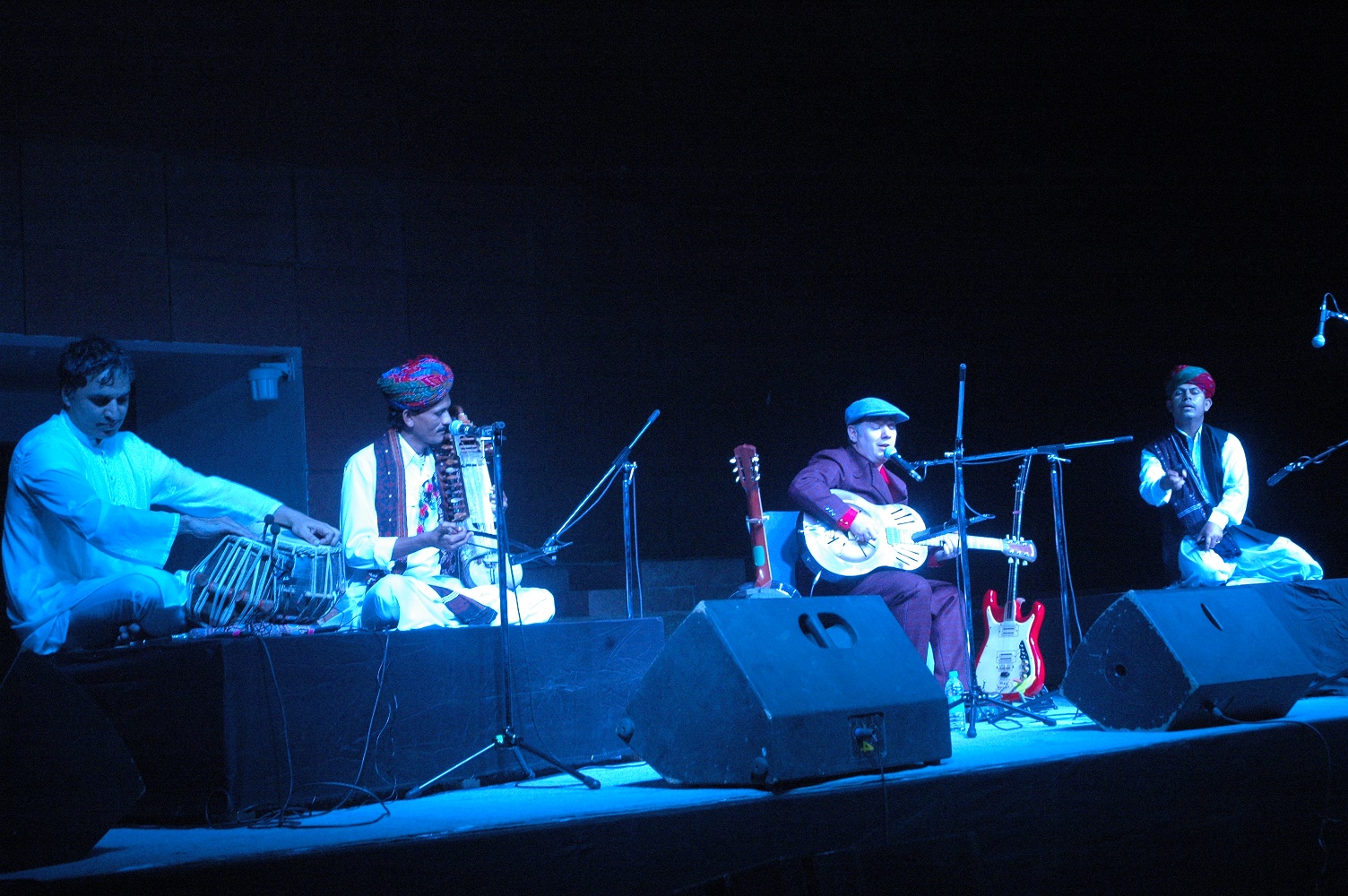 Press Release 
A UNIQUE FUSION OF RAJASTHANI FOLK AND AUSTRALIAN ROOTS 'MARU TARANG' TODAY AT JKK
Jaipur, 21 October: The 4 days of music and dance concluded today with a fusion performance of Australian Roots and Rajasthani folk'Maru Tarang' at Jawahar Kala Kendra.  The event was organized in collaboration with Ignite Contemporary Dance Festival and Jodhpur RIFF.
The performance rendered an exquisite fusion of Rajasthani folk and Australian roots, founded in the desert lands of Rajasthan. The artistes sang some renowned songs like 'moomal', 'laal badri' and later performed a jugalbandi. The vocals were in both Rajasthani and English.
The artistes who performed in this fusion were Bobby Singh (Tabla), Jeff Lang (Guitar and on vocals), Bhungar Khan Manganiyar (Khartal), Asin Langa (Sarangi and on vocals).