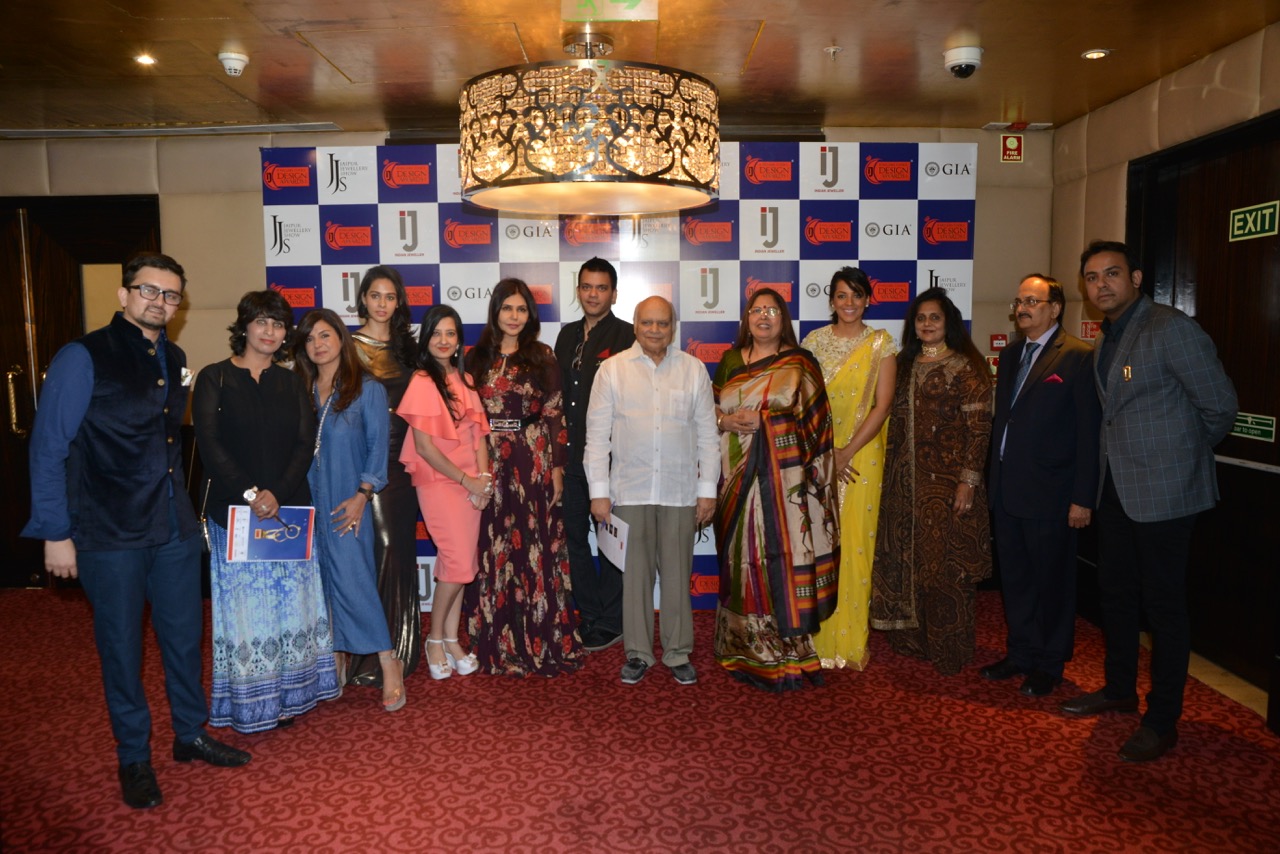 Press Release
IJ AWARDS JURY SELECTS WINNERS 
Jaipur, 21 November: The much-awaited Jury Meet for the 6th edition of JJS – IJ Jewellers' Choice Design Awards concluded at Sofitel in Mumbai on Saturday. Now, we are almost a month away from announcing the final winners in a gala ceremony to be held in Jaipur in December 2016.
The 10-member jury panel evaluated 115 short-listed designs from across India. The 22 finalists will be announced in a grand award ceremony slated to be held in Jaipur on 23rd December 2016.
The Jury Meet began with a welcome speech by Arpit Kala, Associate Publisher of the Indian Jeweller magazine, who spoke about the journey of IJ Awards over the last six years.
Talking further about IJ Awards, Arpit Kala said "It has been a momentous journey so far. Every year, the amount of response that we have been receiving is overwhelming. This year, we have invited jury from various industries like fashion, jewellery, architecture, films to give a wider perspective to the judging process."
Into its 6th edition, the much-anticipated IJ awards had received overwhelming response in the form of 600+ design entries. Each jury gave points on a scale of 1 to 5 on various factors for each jewellery piece like Innovation, Wear-ability, Uniqueness, Finishing and Designing. With the 'IJ Jewellers Choice Design Awards 2016', Indian Jeweller is bringing forth a brilliant opportunity for manufacturers, retailers and designers of India, to showcase their talent, creativity and products through a unique platform, which is accessible from any part of the country.
This year's highly-qualified jury panel comprised Nirupa Bhatt, MD – GIA India (India & Middle East), Vimal Chand Surana, Convener -Jaipur Jewellery Show, Sangeeta Diwan, Jewellery Designer, Nachiket Barwe, Fashion Designer, Amy Billimoria, Fashion Designer, Babita Malkani, Fashion Designer, Taruna Patel, Industrialist, Nisha Jamvwal, Interior Designer/Architect, Mugdha Godse, Celebrity/Model and, Madhu Sneha, Celebrity/Model.
Nirupa Bhatt, MD – GIA India (India & Middle East) on her association with the IJ Awards said "It has always been a pleasure to come here and judge the amazing jewels. For me jewellery is not just a piece of precious metal and gemstones but a work of art and I am happy that IJ Awards is doing its bit to make everyone look at jewellery as work of art and not just jewellery."
IJ Awards, as they are popularly known as, have been able to win the trust of our esteemed partners who have renewed their sponsorship for 2016, thus instilling faith in the popularity of the awards. The sponsors include JJS – Title Partner, GIA – Powered By Partner, Swarovski – Trophy Partner, KGK – Diamond Jewellery Category Partner, Achal Jewels – Designer Jewellery Category Partner, Rambhajo's – Best Bridal Design Category Partner, DRC Techno – Technology Partner, BVC – Logistics Partner and Etihad Airways – Travel Partner.
About Indian Jeweller Magazine, known as IJ:
Indian Jeweller (IJ) is a niche jewellery magazine targeted at the leading/elite segment of the Indian jewellery retail industry. Indian Jeweller brings to the Indian jewellery industry a complete information package which will provide critical support to the jewellery business from comprehensive news coverage, tracking of trends, analyses of various important industry issues to interviews and personality profiles.
The magazine's editorial focuses on the most important aspects of the retail jewellery business: Product – by bringing you topics on design and technology; Place – by exploring the store space and providing handy tips on creating the right ambience; Promotions – by discussing marketing issues with experts who give valuable insights into effective promotional activity.
For details contact +91-141- 4112393 or +91-22-26756055/66 or email at designawards@indianjeweller.in