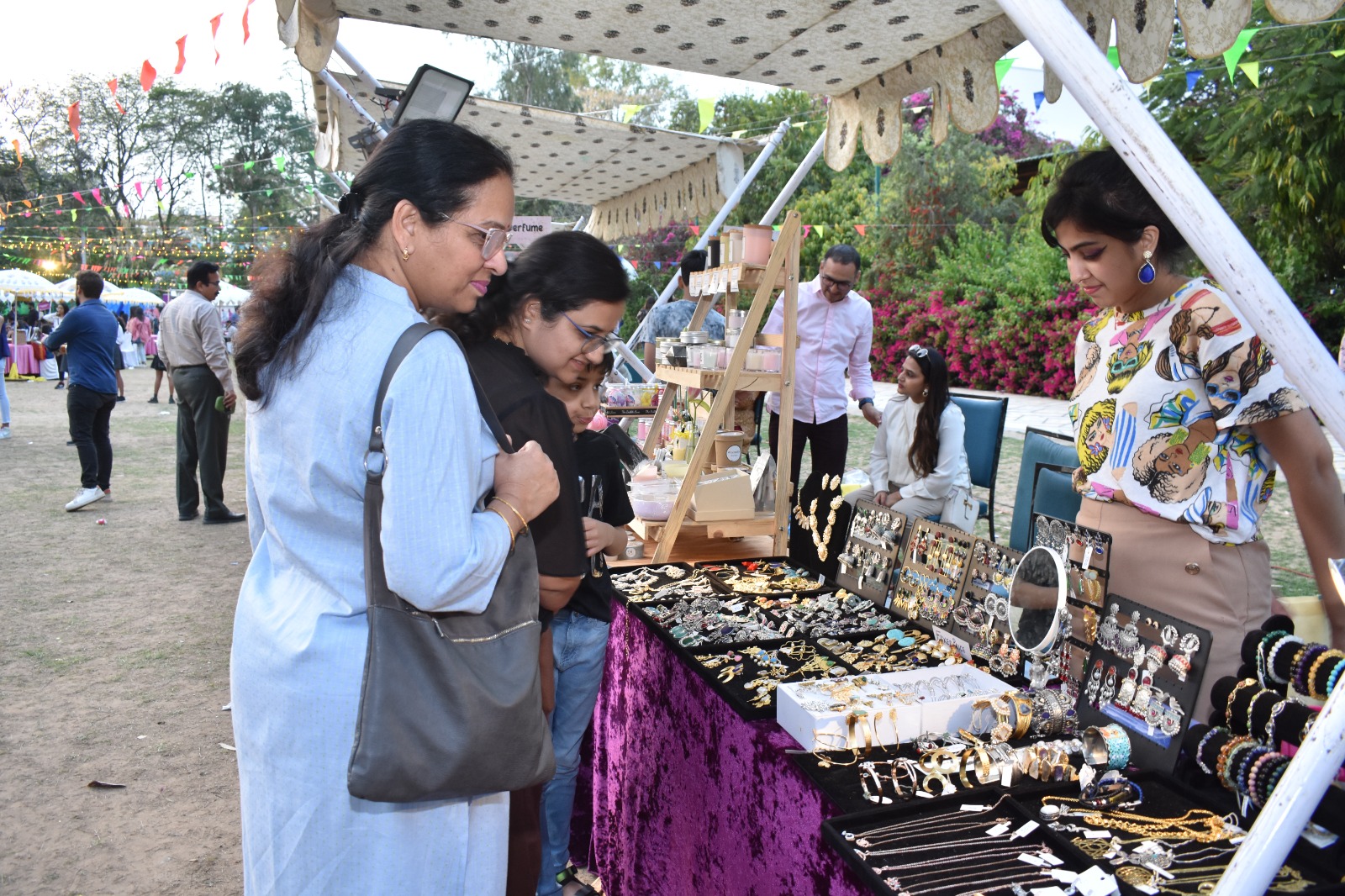 Press Release
'FindYourFit' organized the wellness festival 'Bloom' on Saturday evening at Hotel Clarks Amer in Jaipur. The festival was based on the four pillars of wellness – physical, mental, social and spiritual, and featured various activities such as yoga and meditation sessions, strength boot camps, dance fitness, holistic workouts and night cycling. The Cyclothon event was a partnership with Quantum fitness. The festival aimed to promote a holistic approach to wellness, encourage like-minded individuals to inspire each other, and inspire them to adopt a healthy lifestyle. The youth actively participated in the 'FindYourFit' Bloom festival. The festival will be held in Bangalore on June 4th and then in Delhi in September.
The founder of 'FindYourFit', Ankur Lohani, said, "We understand that finding a 'workout buddy' can be challenging, which is why we created 'FindYourFit'. Our platform is designed for those who can easily connect with other people who share their fitness interests and can encourage and inspire each other to reach their fitness goals." Lohani further said that "we believe fitness becomes more enjoyable when you have a friend to share it with. Our program is an excellent way for people to meet new friends, try out new activities, and stay motivated on their fitness journey."
To celebrate International Women's Day, around 30 stalls were set up by women entrepreneurs during this festival. These stalls were set up as a part of 'The Market Place', which is being held every Sunday for the past four years in Clarks Amer to promote small and local businesses. These stalls included handmade and organic products such as handmade goodies, skin care products, handmade jewellery, rakhi, and more. Women entrepreneurs from not only Jaipur but also other cities participated in the market place.